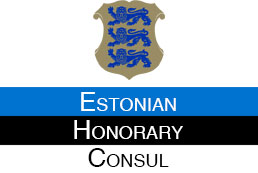 Prof. Valente serves as Honorary Consul of Estonia in Milan as of 4 October 2021.
Honorary consuls are very valuable to Estonia's foreign service, given their importance and role in the daily support of Estonian citizens around the world. In addition, honorary consulates contribute to the promotion of economic relations and culture.

GTAP is the platform that unites more than 700,000 tax practitioners (Europe, Asia, Africa); ours is an active role, with Prof. Valente serving as chairman.

CFE brings together European tax advisors, working through committees, in close contact with national and international institutions. In particular, we chair the Technology Committee.

For more than 20 years, Prof. Valente and his Partners have been active in the technical tax committee in order to support the association of administrative and financial directors in the evolution of tax legislation. Since 2023 in an institutional role, member of the Advisory Counsel.

Prof. Valente and some of the firm's collaborators have always collaborated with the board during the many training events. From today, an additional responsibility is given to us in the role of Chairman of the International Tax Policy and Relations with Institutional Bodies Committee.